WORKING TOGETHER FOR AN EMISSION-FREE FUTURE
Sustainability at Wetteri
Ensuring a better future is at the heart of Wetteri's operations. The company values guide everyday decisions at Wetteri: trust, courage, commitment, and results are present in all activities and sustainability-related decisions with regard to the environment, people, and good governance and management: Compliance with the values means that Wetteri strives to actively identify targets for development in terms of sustainability and communicates about them and the company's sustainability work openly.
Passenger cars put a burden on the environment throughout their life cycle. The manufacture of passenger cars uses limited resources, puts a strain on the climate, pollutes aquatic systems and generates waste. Exhaust fumes from passenger cars are a significant source of greenhouse gases. On the other hand, a car at the end of its life cycle is also a valuable source of secondary raw materials – 95% of its mass can be reused, processed and recycled, or utilised in energy production*. Despite their environmental load, cars are an essential part of Finnish society. Wetteri's role is to offer solutions that help balance the mitigation of cars' environmental load and the needs of society. In 2022, a little over 60% of cars sold by Wetteri were either electric cars or hybrids.
Sustainability means actions. Even small, everyday actions have an impact.
Wetteri was the first automotive company in Finland to commit to the automotive industry's Green Deal climate agreement. Wetteri is committed to increasing the awareness of its personnel, customers and stakeholders of how to reduce the environmental load of motoring and helps its clients make the right choices with regard to their personal needs.
We have installed solar power plants on the roof of two Wetteri-owned buildings in Oulu. Wetteri utilises the electricity generated by solar power plants in its own operations. This has been one concrete step towards a greener future.
Wetteri aims to organise carbon-neutral waste management in cooperation with selected service providers.
The demonstrators in Oulu run on Neste MY Renewable Diesel which is a high-quality Finnish innovation made from 100% waste. There is a Neste MY refueling station at the Oulu service point.
We have launched a project to replace all shop and repair facility lights with energy-efficient LED lights. The lighting will be replaced at all service points by 2024.
Wetteri is planning on increasing the number of electric car charging stations at all service points.
Wetteri cooperates with operators who are committed to environmental issues, and Wetteri's daily activities are guided by the ISO 14001 environmental certification.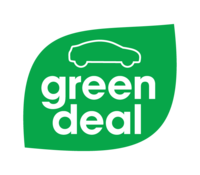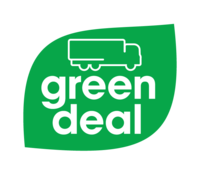 We have plans to establish a corporate responsibility programme/policy, which will determine responsibility targets for our own operations.